Our Background
Not only are they good-tasting, our sauces are the finest, most delectable and authentic Asian sauces, with convenience being first priority.
Our sauces, developed from age-old traditional recipes of unique blends of traditional herbs and spices allow you to infuse your food with the mouth watering flavours of our Asian heritage, without having to spend a huge amount of time in the kitchen.
Indulge in our sauces and be assured that you are the chef of high quality dishes that are nutritious and Asian-inspired. Sumptuous and exotic palates from Pad Thai noodles, to Malaysian Rendang, Chinese fried rice to Indian curries can be prepared with no fuss at all.
If you are feeling adventurous, go fusion! Our Asian sauces will help you to add that extra pizzazz to your meal that is guaranteed to leave a lasting impression on your guests. You can spice up your favourite dish with any of the sauces just by adding or substituting a few ingredients. Try stirring in some green curry into pasta or dribble some coconut and lime dressing onto your favourite salad combo. You will be surprised how a simple twist can give a refreshingly new taste to your everyday dishes.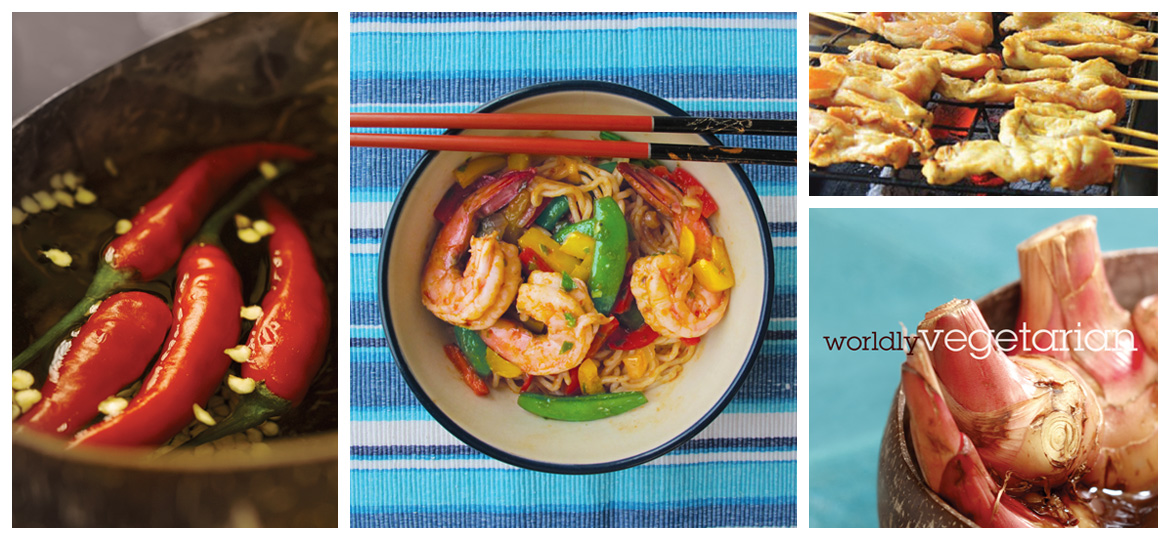 With WORLDFOODS sauces, you can be sure that you are getting only the very best for your health. Every bottle is made with the freshest and highest quality ingredients. All our sauces are 100% natural, which makes us the ideal choice if you are health-conscious and a gourmet at heart. Vegetarians, vegans and coeliacs will be pleased to know that our products are specially made to meet your needs too.
WORLDFOODS will turn any person into a culinary chef with just a little touch of creativity! Get ready then, to savor the experience of being swept away into the mystifying culture and tradition of the East as we bring you the tantalizing sensations of authentic Asian tastes in our ready made sauces.
WORLDFOODS has various products covering Stir-fry sauces, Dipping sauces, Cooking sauces, Noodle sauces, Pastes, Salad Dressings and Marinades. New addition we have fruit toppings and jams. With such variety, creating your own Fusion of Flavours will be a delightful affair!
Our Mission
In our hectic schedules, it can be difficult to find time to prepare a healthy, home-cooked meal. This is why WORLDFOODS have developed convenient products that are 100% natural and authentic, with no allergen, gluten and GMO ingredients. WORLDFOODS sauces combine quality ingredients to help you create your favourite Asian dishes at home, quickly and easily. Each product is designed with convenience in mind so you can enjoy the wonderful flavours of authentic Asian dishes without having to make everything from scratch. You can rest in the knowledge that we have done the groundwork, gathering oriental herbs and spices and authentic ingredients and preparing them for you.
Our Vision
Our vision lies at the heart of our motto: "Good Food, Good Health, Eat Well and enjoy the things you like and do as you please" WORLDFOODS gives the finest of value and premium quality food products ensuring credibility of a globally renowned brand dedicated to better lifestyle.